CALL TO THE ARTS!
We need your help!
Become a patron and support the Calabrian cultural heritage! We participate in the Art bonus to promote patronage in support of culture.
Thanks to the Art bonus, those who make cash donations to support cultural heritage could benefit of important tax benefits in the form of tax credit (65%).
What are you waiting for?
Supporting one's own cultural heritage is everyone's right … because before KNOWLEDGE it is necessary to have CONSCIENCE!
On the site artbonus.gov.it we published the request are for the year 2019 for the
National Gallery of Cosenza
National Archaeological Museum of Crotone
Below are the direct links:
https://artbonus.gov.it/1096-galleria-nazionale-di-cosenza.html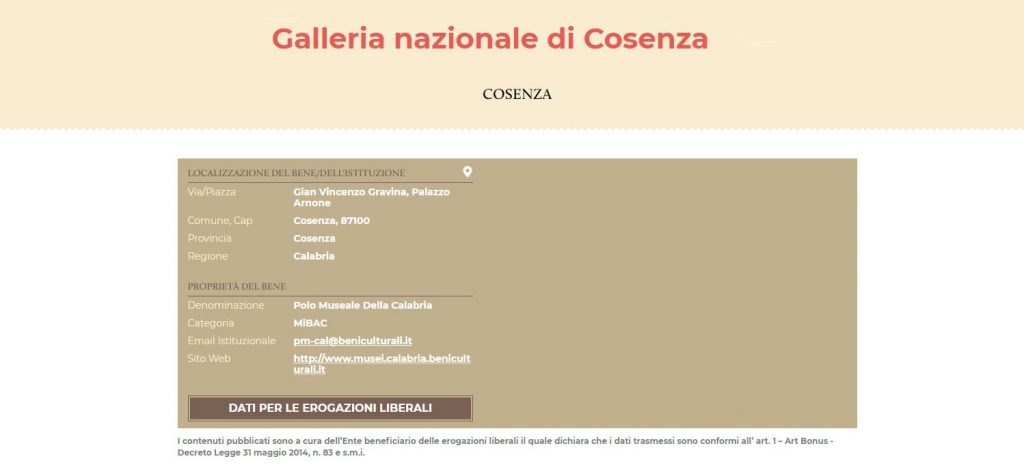 https://artbonus.gov.it/1096-museo-archeologico-nazionale-di-crotone.html 
Thank you 🙂